Christmas Cookie Decorating Class - Saturday, December 14th 4:30pm-6:30pm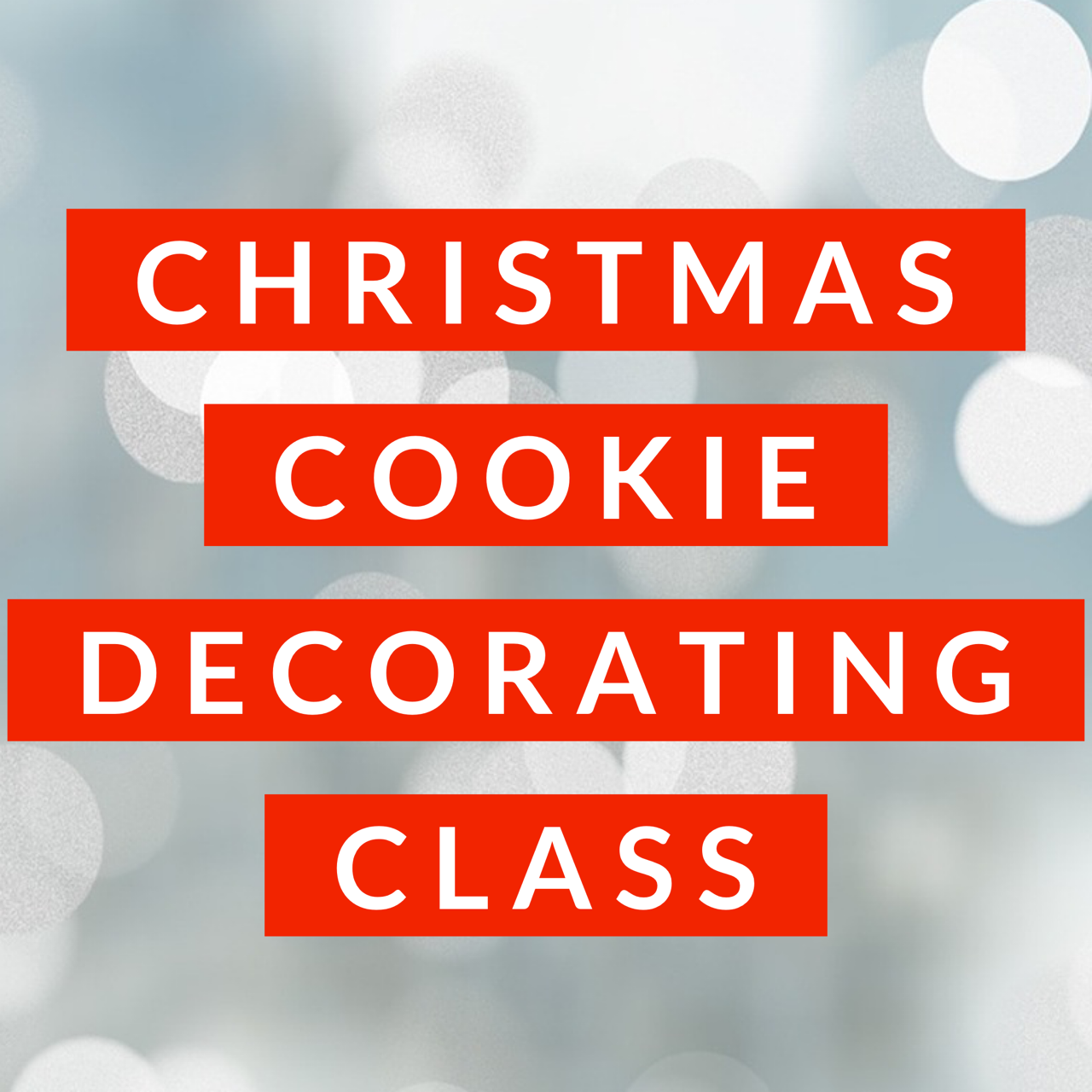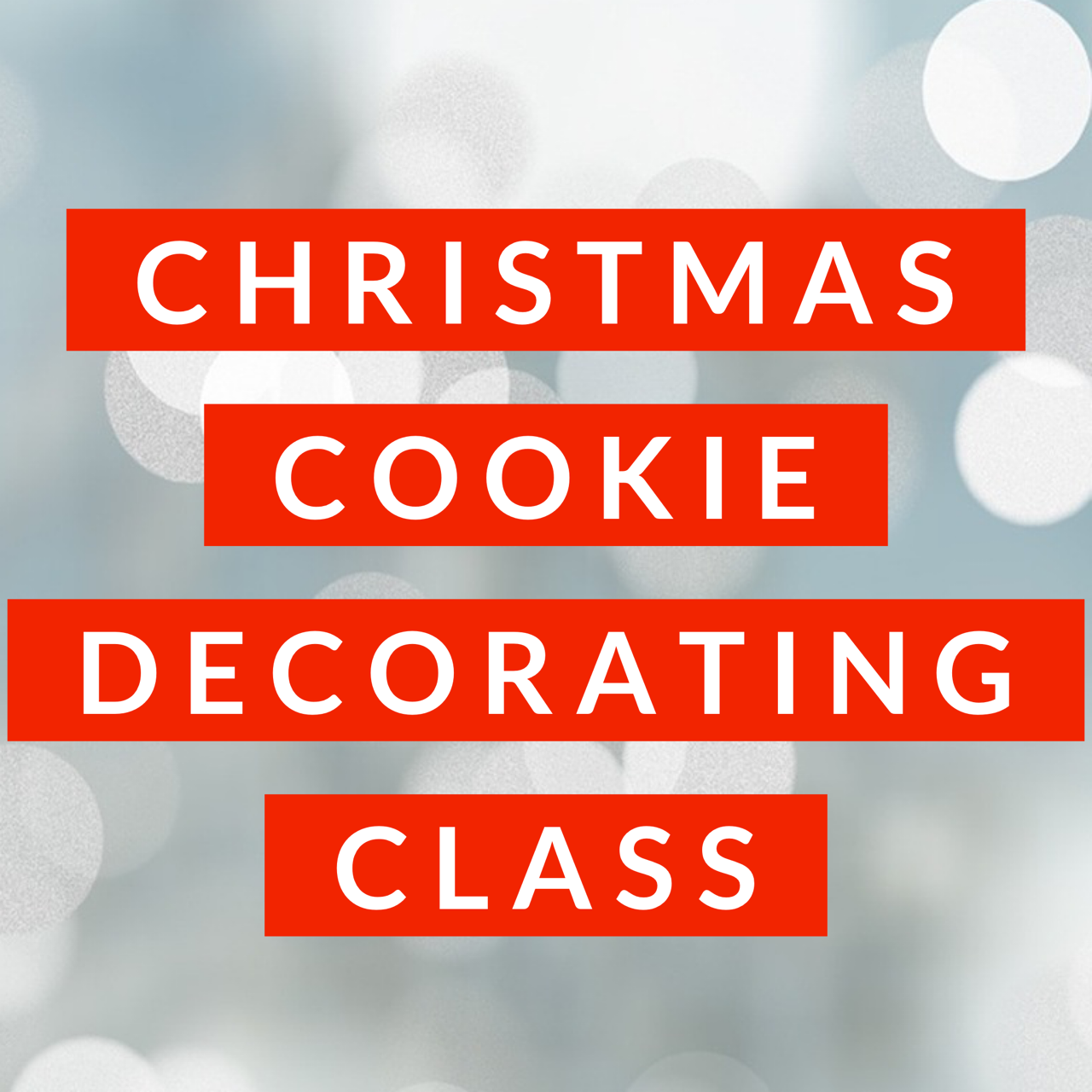 Christmas Cookie Decorating Class - Saturday, December 14th 4:30pm-6:30pm
Our most popular classes of the year - you can't have Christmas without cookies! We'll have some new shapes this year too!
Scroll down for class details and important policy reminders.
You'll learn:
How to outline and flood sugar cookies using royal icing

Various cookie decorating techniques to make one dozen cookies

Tips for baking sugar cookies that keep their shape

Tips for making royal icing at home and how to recreate the piping and flood consistencies used to decorate royal icing sugar cookies

You'll go home with a dozen decorated cookies to share with your family and show off your new cookie decorating skills! I'll have a few snacks (+tea and water) for you to enjoy while decorating your cookies, but please feel free to bring your drink and snack of choice to make this a class full of laughs, friends, and yummy treats!
All ingredients, icings, and supplies will be provided, however, your cookies will still be a bit wet so please bring a rimmed baking sheet to use to carry your cookies home safely! If you do not have a baking sheet or forget to bring yours, I can provide you with a bakery box to take your cookies home on - however, your cookies will dry better spread out on a baking sheet.
Important Policy Reminders:
- Please note that cookie class registrations are non-refundable and non-transferable to another date. If you cannot attend class, we suggest passing your registration along to a family member/friend and just let us know so we can update our class list.
- Please note one registration = one person. Due to limited seating, we cannot have people sit in on class or multiple people decorate under one registration. Thank you for understanding!
- Doors open 15 minutes before class begins and please make an effort to be on time! Our cookie lesson starts right at the start of your class time so being 15-20 minutes late means you're missing the bulk of instruction. You'll most likely need the entire two hours to decorate and we do end class on time - especially during the holiday season when we have multiple classes per day so please be mindful about arriving by the time class starts!
- Please note that if a class doesn't fill up half way, we will cancel the class and give registrants an opportunity to register for another class or be issued a refund. This has never happened before but I like to include this piece of info, just in case!